13.03.2019
GITROG "Spectral Heraldry" Digipack CD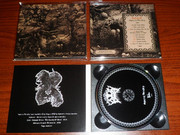 This is debut album of GITROG, originally released only on tape in October 2018. Hexencave Productions is honoured to release this masterpiece on limited digipack CD. GITROG plays really essential Heraldic Black Metal with tribal and ancient sound and terrific variations in vocals. Over 52 minutes of true Heraldic and Atmospheric Black Metal.


23.11.2018
MALOKARPATAN "Stridžie Dni" cassette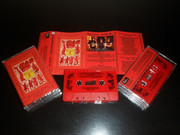 2018 re-press with identical lay-out and aesthetics. "THE WITCHING DAYS" is a celebration of the countryside in Western Slovakia, with all its grotesque myths and lore. All lyrics are written in local dialect and they mostly deal with folklore legends based on rural witchcraft, drunkenness and also national pride. Like the Slovak soul itself, these songs are often both grim and humorous, merry and melancholic at the same time.
15.11.2018
Most of heavy packages will be shipped via DHL, but is is valid only for some EU countries:
Austria, Czech Rep., Germany, Hungary, Poland - package up to 31 kg = 10€
Belgium, Croatia, France, Luxembourg, Netherlands, Slovenia, Italy - package up to 31 kg = 15€
The rest of EU countries (except Norway and Switzerland) - package up to 31 kg = 19€